SILVER
small website

Website Works

Upgrade WordPress version

Upgrade Plugins version

Speed up your website

Security scan

Restore the website when there is a problem

Correcting any programming errors or deficiencies

Working with Hosting & Domain providers

Basic SEO audit

Content Integration

On-demand content integration of client provided content

Tracking installation

Support to install Facebook Pixel, Google Analytic, Google Ads...

Report

Monthly activity report and consultation

Support

Phone, Email, Skype, Zalo, Viber, Whatsapp
Best Value
GOLD
medium website, corporate website

Website Works

Upgrade WordPress version

Upgrade Plugins version

Speed up your website

Security scan

Restore the website when there is a problem

Correcting any programming errors or deficiencies

Working with Hosting & Domain providers

Support for minor website upgrades on request based on the website's scalability (Upgrade requests will be considered by DigiWeb, if the functionality is complex, there will be additional costs for customers)

Basic SEO audit

Content Integration

On-demand content integration of client provided content

Digital Marketing Consultant
Tracking installation

Support to install Facebook Pixel, Google Analytic, Google Ads...

Report

Monthly activity report and consultation

Support

Phone, Email, Skype, Zalo, Viber, Whatsapp

Free 01 Landing Page

Free to develop 01 Landing Page with Google AMP technology (costs 10.000.000VND valued) when you register 12-months contract.

Free to verify Google Map

Working with Google to verify your business on Google Map. Optimize photos & keywords for Google Map to increase more traffic
DIAMOND
big website, e-commerce

Server maintenance

You have a powerful private server for your websites, but it has errors, attacks, contains many viruses, low performance, IT staff & server providers are not well managed...DigiWeb will have experts in management & security for your server.

Website Works

Upgrade WordPress version

Upgrade Plugins version

Speed up your website

Security scan

Restore the website when there is a problem

Correcting any programming errors or deficiencies

Working with Hosting & Domain providers

Support for minor website upgrades on request based on the website's scalability (Upgrade requests will be considered by DigiWeb, if the functionality is complex, there will be additional costs for customers)

Basic SEO audit

Content Integration

On-demand content integration of client provided content

Digital Marketing Consultant
Tracking installation

Support to install Facebook Pixel, Google Analytic, Google Ads...

Report

Monthly activity report and consultation

Support

Phone, Email, Skype, Zalo, Viber, Whatsapp

Free 01 Landing Page

Free to develop 01 Landing Page with Google AMP technology (costs 10.000.000VND valued) when you register 12-months contract.

Free to verify Google Map

Working with Google to verify your business on Google Map. Optimize photos & keywords for Google Map to increase more traffic
1. WordPress website retainer – Website maintenance services – DigiWeb's team of experts
I'm Nguyen Duc Thai (Founder DigiWeb) – I have more than 15 years of experience in premium website design in Vietnam, SEO, Digital Marketing, Make money online (MMO), professional Youtuber.
1. Used to live & work in Japan for software companies
2. Used to hold the position of Digital Director of one of the biggest foreign branding & communication agency in Vietnam for 10 years.
3. Website development partner and Digital Marketing consultant for many big brands in Vietnam.
4. Content production partner for Youtube (Youtuber), Google Adsense
In addition, a team of programmers with more than 10 years of experience in PHP / WordPress programming, server / hosting management technicians will take care your website.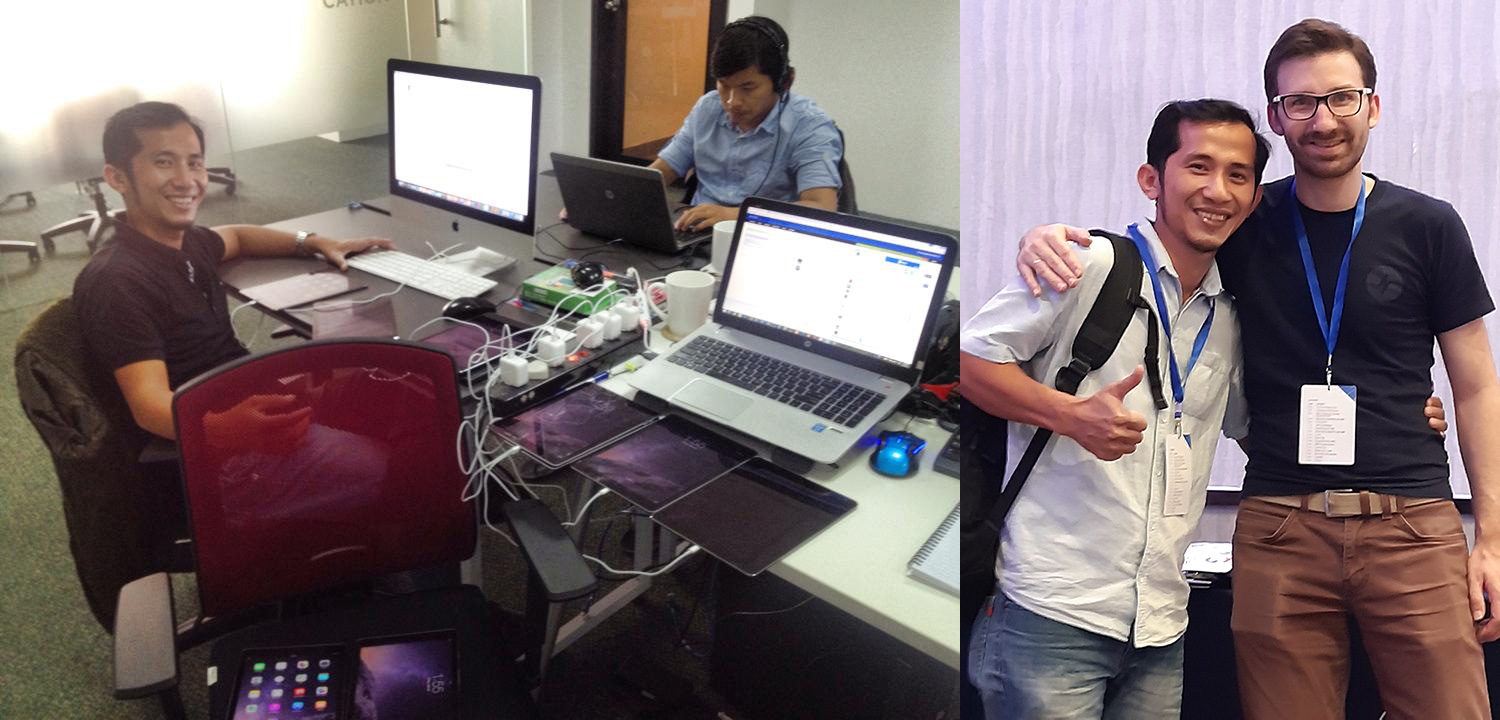 (Nguyen Duc Thai – Black T-Shirt in left)
2. When should you choose DigiWeb's Website maintenance services?
DigiWeb's website maintenance customers often own effective WordPress websites, or they really want the website to bring more benefits. But human resources are limited.
1. There is no person in charge of updating products, services, projects, news, promotions… on the website regularly.
2. WordPress website often has errors, viruses, runs slower and slower. But the company's IT couldn't fix it, contact the website design unit, it was blamed, asking for new costs to fix…
3. Websites often crash but are not quickly fixed and handled definitively. Many times the website is down for a long time but no one notices.
4. Website is not optimized with Google, works for a long time but does not rank TOP keywords and does not bring valuable visits.
5. No one is in charge of working with domain name and hosting providers for timely renewal, troubleshooting when needed…
If you are having problems like the above, then choose a WordPress website maintenance service to be best served by DigiWeb, you can free your mind to worry about other important things of your business.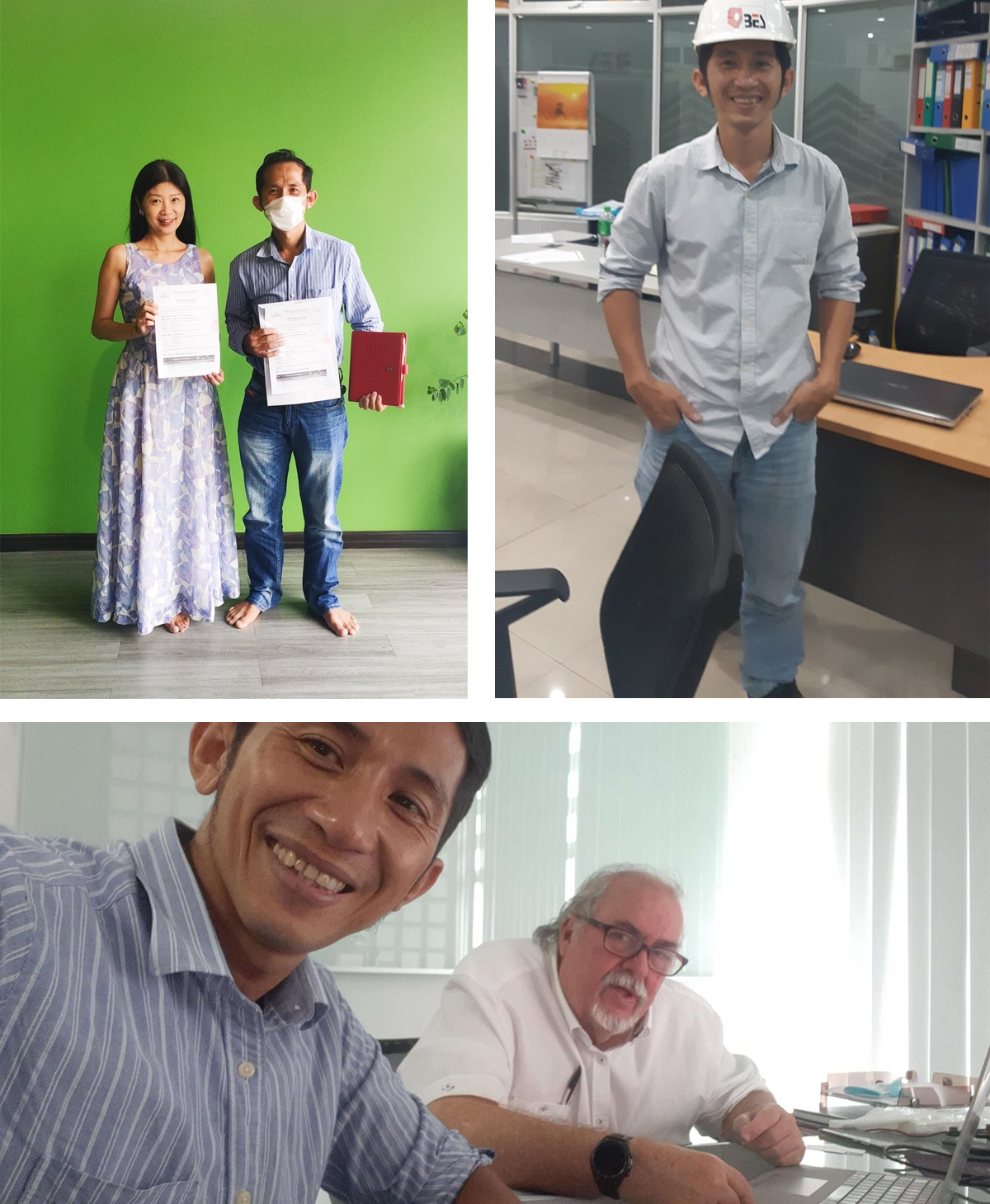 DigiWeb with website maintenance services customers
3. Workflow & Payment for WordPress Website Retainer / Maintenances Service?
Step 1: Contact DigiWeb via (Form/Phone/Zalo/Email) at below to register the service.
Step 2: The two parties agree on the costs and prepare the contract. Minimum 3 months contract, 100% payment after signing the contract.
Step 3: DigiWeb and customers set up a direct contact channel via Zalo / Email / Whatsapp / Skype…
Step 4: DigiWeb receives information from the customer (website administrator account, server/hosting management information, list of requests for editing and upgrading WordPress website) and starts the maintenance work for customer as promised.
4. Payment information for WordPress website maintenance services
NGUYEN DUC THAI
STK: 0441003796246
BANK: Vietcombank
DIGIWEB CO., LTD
STK: 1031954882
BANK: Vietcombank – HCMC
5. Direct consulting for WordPress website maintenance services?
Phone / Zalo: 0902.604.802 (Mr. Thái)
Email: info@digiweb.com.vn