1. Who am I?
I'm Nguyen Duc Thai (Founder DigiWeb) – I have more than 15 years of experience in the field of Digital (website design, SEO, Digital Marketing, Make money online (MMO), professional Youtuber ).
1. With more than 15 years in the field of Digital (Website, SEO, Online Advertising). Used to hold the position of Digital Director of one of the largest foreign branding & communication agencies in Vietnam for 10 years.
2. Youtube partner, earn extra income from my Youtube channel, Google Adsense, multi-channel online sales (Website, shopee, facebook, zalo…)
3. Website development partner and Digital Marketing consultant for many big brands in Vietnam.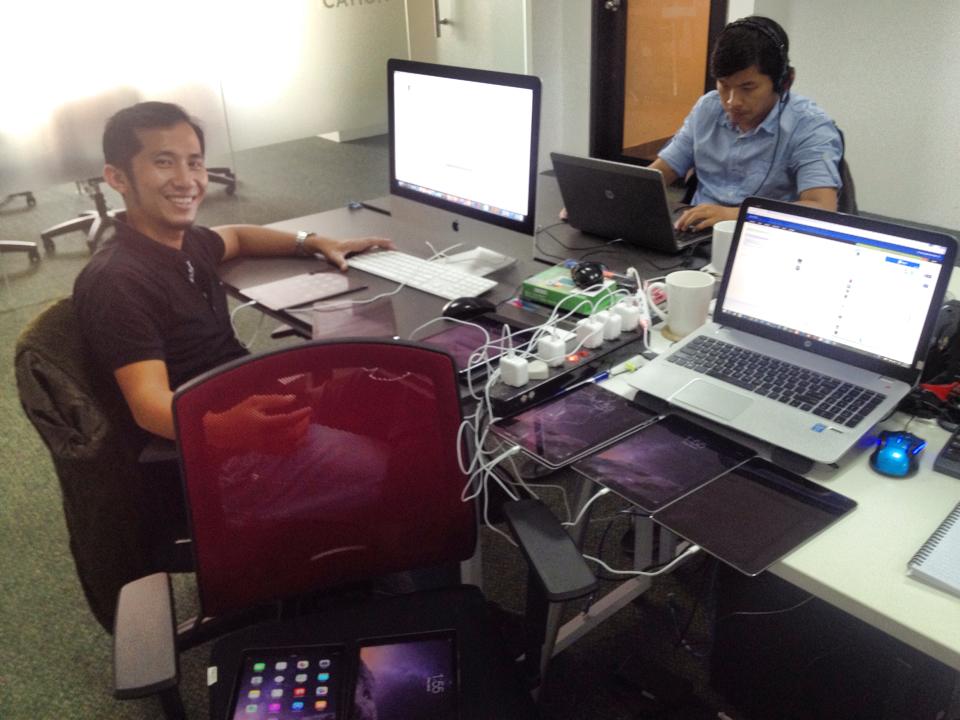 (Nguyễn Đức Thái – Áo đen)
2. Instructions on how to make Youtube reach millions of views – Comes with an e-commerce website to help you sell
With the best course on how to make Youtube, you will build your own Youtube channel with millions of views, thereby helping your personal or business brand name to be known to many people on Youtube.
1. The course on how to make a Youtube channel reach millions of views "Standard knowledge – Sustainable development channel".
2. Give you an e-commerce website with full functions that DigiWeb is providing to customers.
I will teach you one-on-one directly (offline) or online (online), not sell the course and then you can study it yourself. This transfer takes place within 1 day. I will support orientation for the next 3 months.
CHÀO MÀO FC – MY PASSIVE YOUTUBE CHANNEL, BUILD WITH STANDARD KNOWLEDGE AND VERY SUSTAINABLE DEVELOPMENT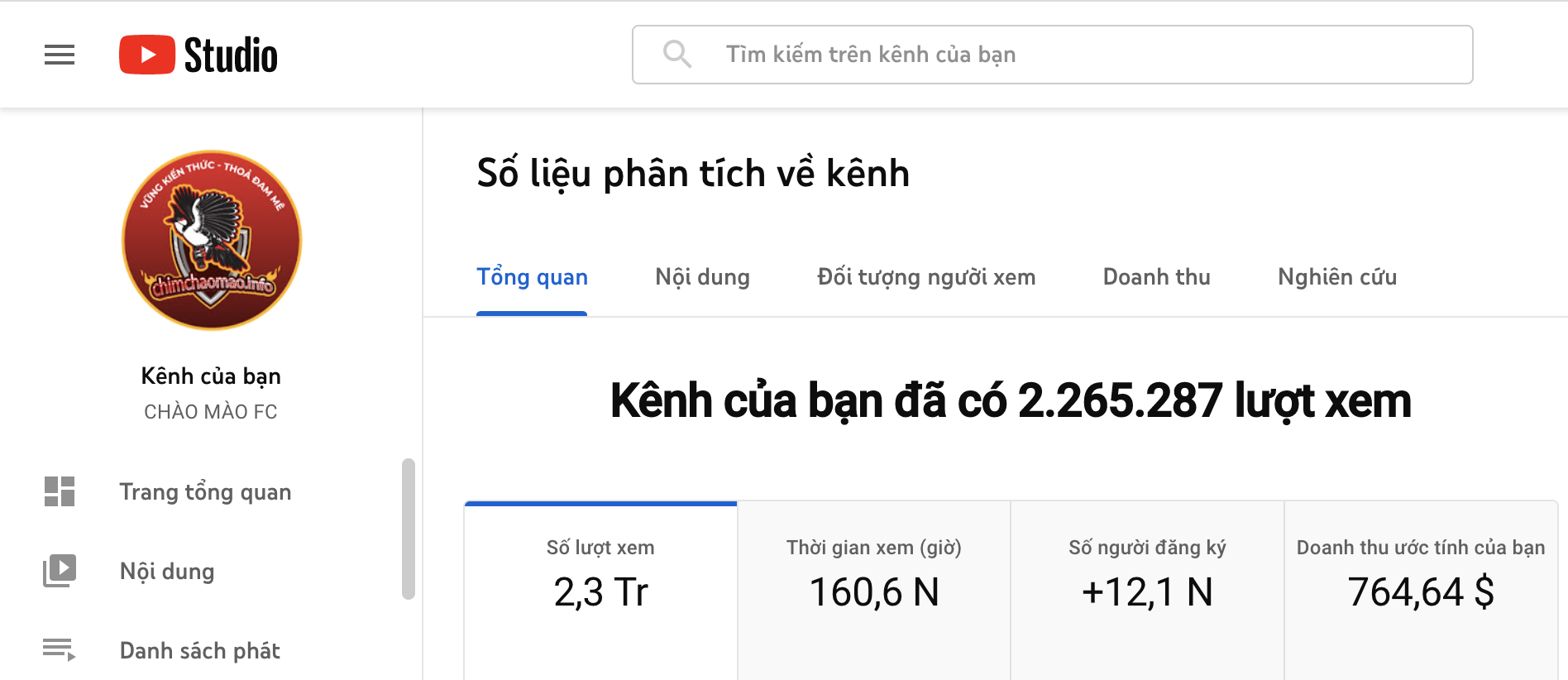 Kênh Youtube CHÀO MÀO FC đạt gần 2.3 triệu lượt xem, 12,1 ngàn người đăng ký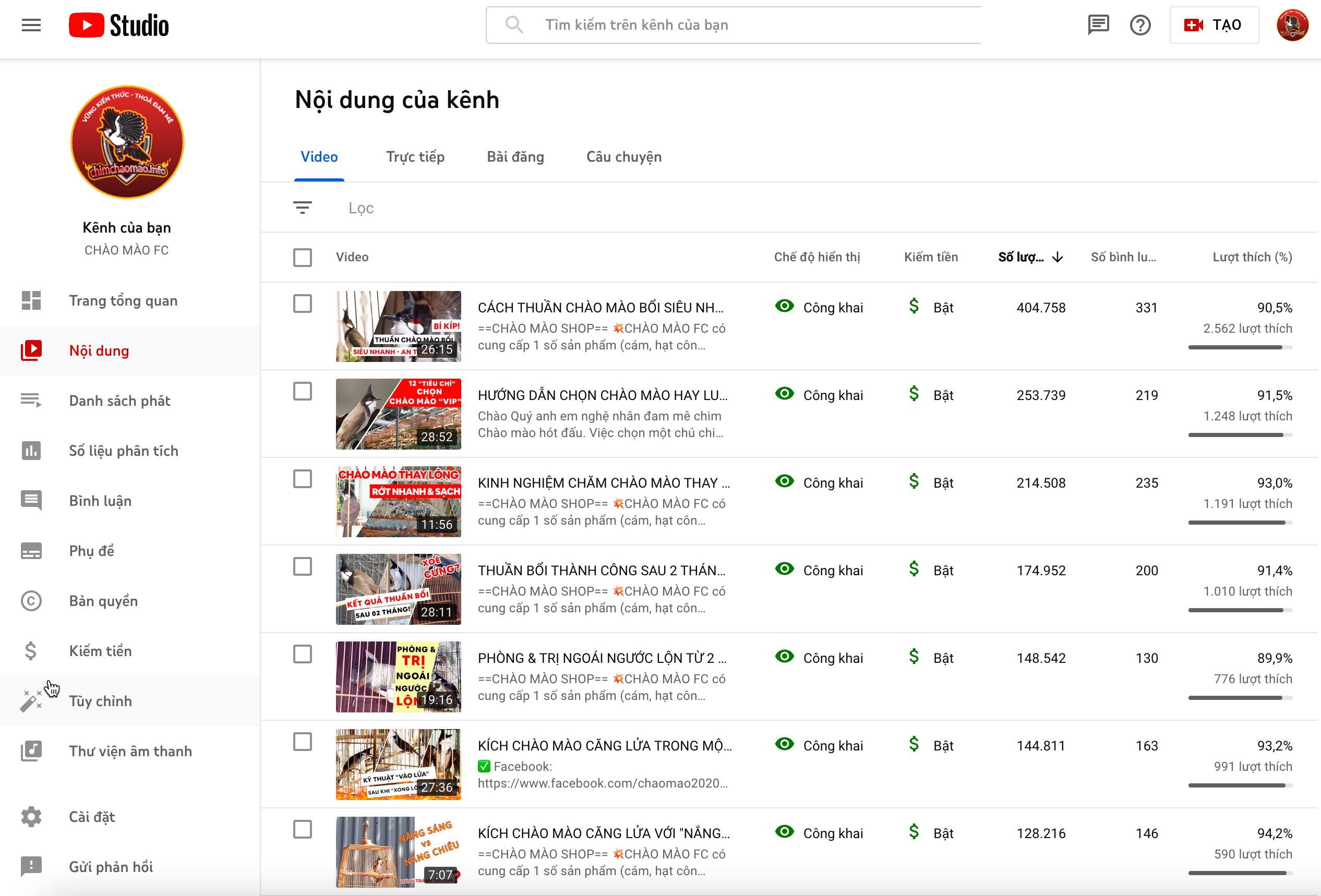 Clip đạt lượt xem cao nhất gần 1/2 triệu lượt xem
CONTENT I WILL TRAIN 1-1 FOR YOU ON "HOW TO BUILD A YOUTUBE CHANNEL WITH MILLION VIEWS" LIKE "CHÀO MÀO FC"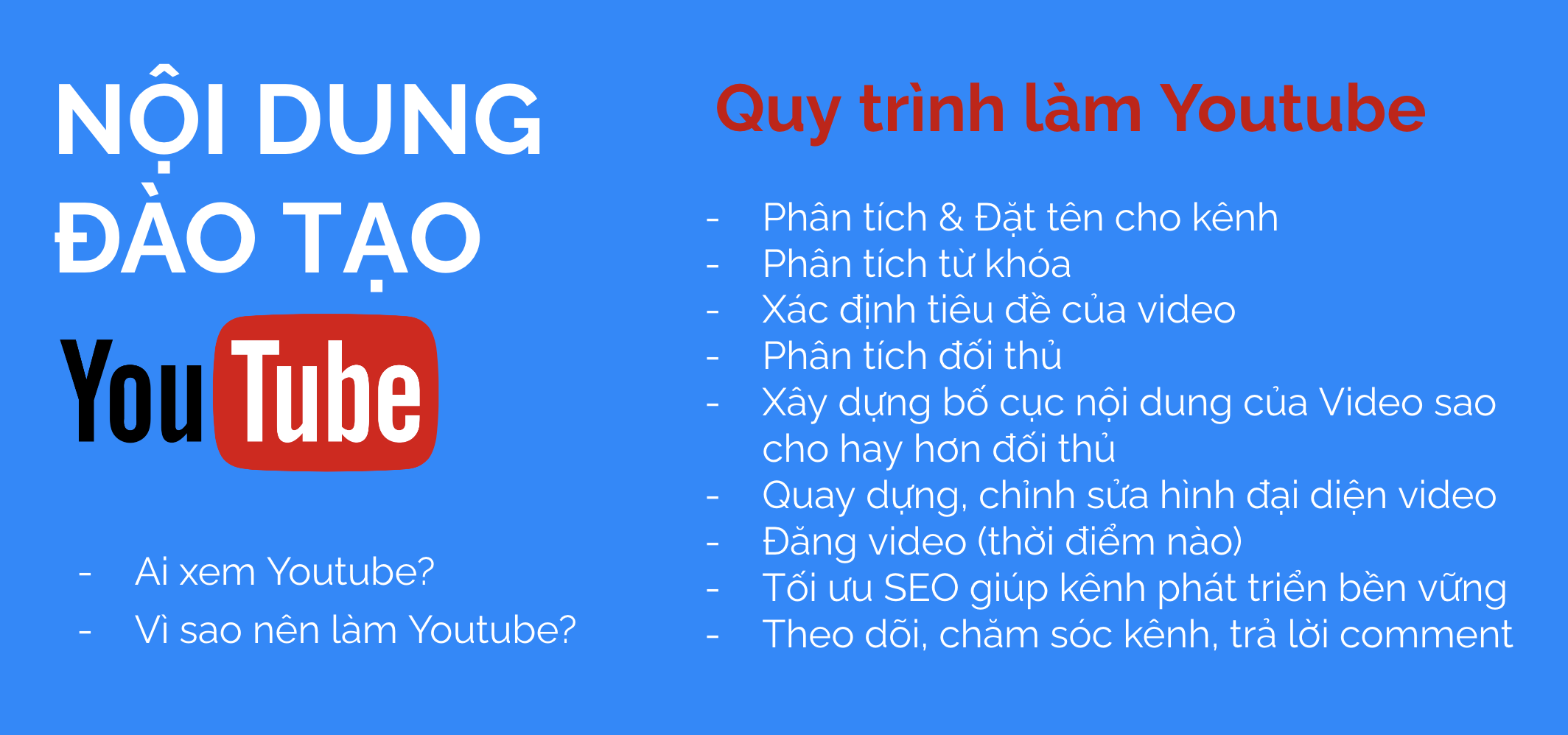 GIỚI THIỆU WEBSITE BÁN HÀNG – CHIMCHAOMAO.INFO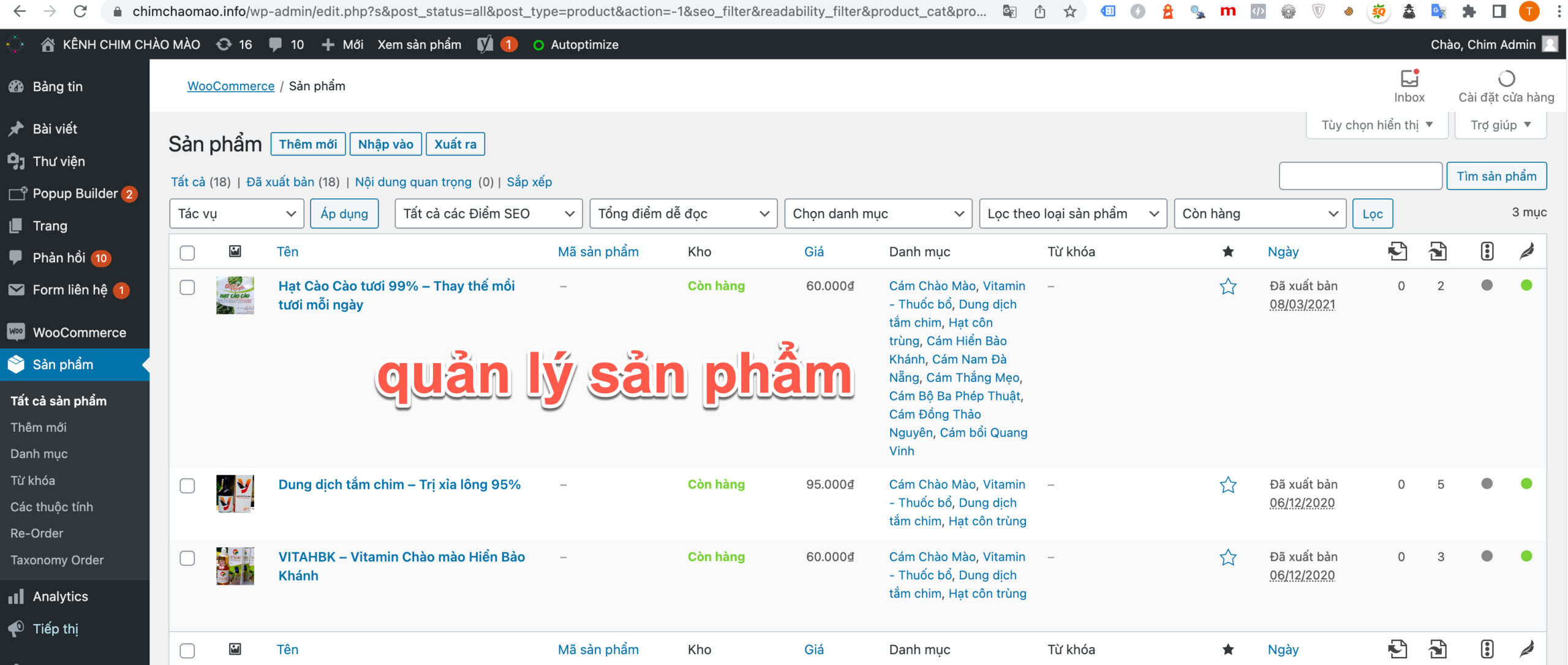 3. Who is this service for?
1. You want to earn extra income outside your main job ?
2. You want to sell online sustainably but don't know where to start?
3. Are you ready to learn a new job – Become a Youtuber?
4. You want to develop a Youtube channel for your business to surpass the competition
4. What do you get?
1. You master the knowledge and can start building a million-view Youtube channel for yourself. The training content I mentioned above.
2. I will accompany you in orientation & support for the next 3 months (instructing you on how to use the website, orienting you to perform enough and correct steps when making Youtube…). Online support via Phone, Email, Zalo, Messenger.
3. You own an e-commerce website right away, I will advise & install for you.
4. When you have the knowledge and tools (website), you will confidently build your own online money making channels.
5. Cost: 10.000.000VND
6. Working process & payment
Step 1: Contact me via (Phone/Zalo/Email) below to register.
Step 2: Customers pay 100% in advance (with additional travel costs if you live in a province other than HCM).
Step 3: The two parties agree on the time of the transfer.
Step 4: I will do some preparation in advance (create a Gmail account, advice on choosing to buy a website domain name, your product catalog will be displayed on the website…).
Step 5: Conduct the training session according to the agreed time. (Time can be adjusted if both parties have unexpected force majeure events).
7. Payment information
NGUYEN DUC THAI
STK: 0441003796246
BANK: Vietcombank (HCMC)
8. Direct Consulting
Phone / Zalo: 0902.604.802 (Mr. Thái)
Email: info@digiweb.com.vn